Pinara.
Four named Victorian species, one recorded locally.
"The unresolved Pinara divisa complex has at least three species found in Victoria" (MOV 1)
Also noted, "Females rarely come to the light and males almost never do"
One can get lucky though as will be seen, but firstly, this female was found and photographed on a garden red gum where she had just laid some eggs.
Three years earlier an inquisitive female did in fact come to the light on the verandah.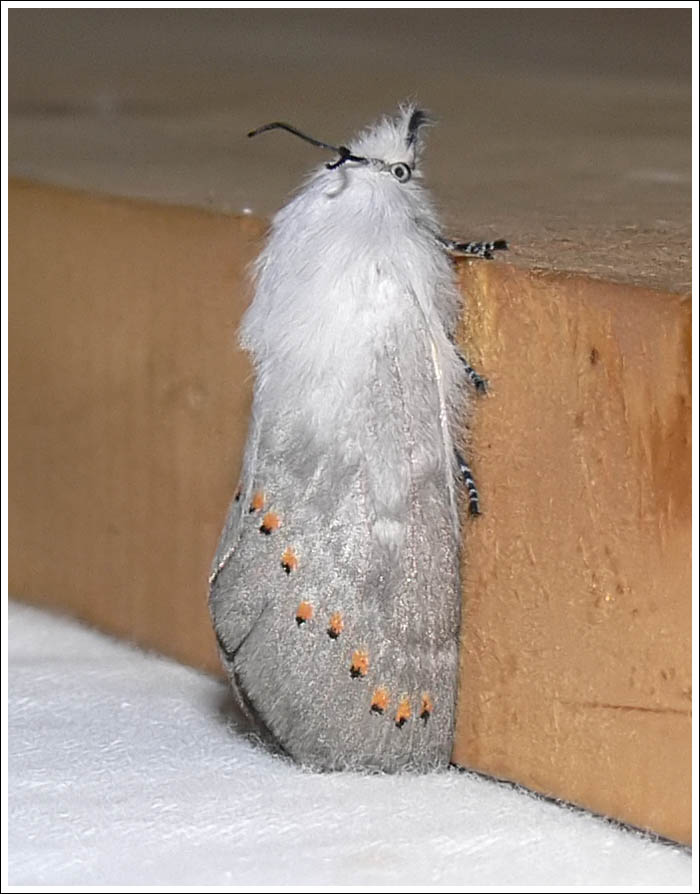 And in a stroke of luck, a male was an exception to the rule and came in from the garden.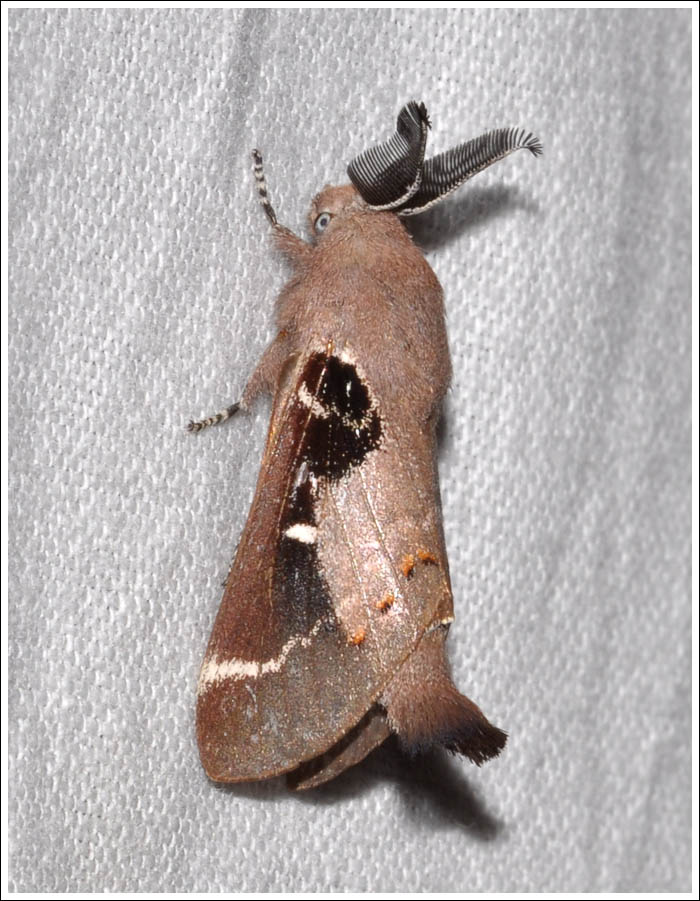 Reference and further reading,
Moths of Victoria Volume 1.