This post illustrates the last of the moths in the Lithosiinae sub family photographed locally, beginning with the genus Philenora.
The Little Mask Philenora, Philenora aspectalella.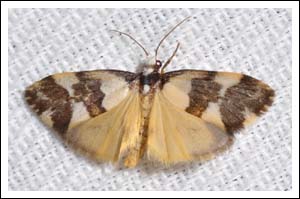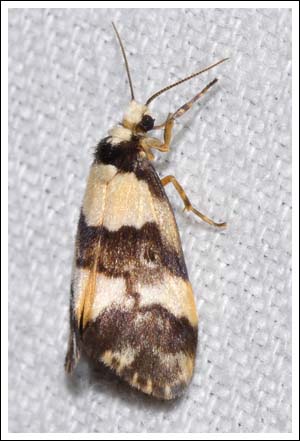 The Dainty Philenora, Philenora chionastis.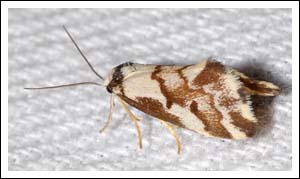 The Orange Double-bar, Stenoscaptia venusta.
Two species of the genus Asura are found in Victoria, the larvae are lichen feeders.
The Lydia Lichen Moth, Asura lydia, males.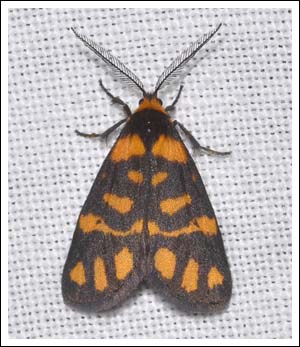 The Spotted Lichen Moth, Asura cervicalis, male.
Click images to enlarge.
References and further reading, Moths of Victoria Vol. 2 Second Edition.