MOV 6 notes of Oxycanus janeus, "Until it was recognised as present in Victoria in 2009, this species was only known from NSW. Since then new and old records have been located from the eastern half of Victoria." In May 2011 one was attracted to the house lights and settled on a window pane, it was on the south western edge of its known range. The image is turned to a horizontal aspect for convenience.
Male.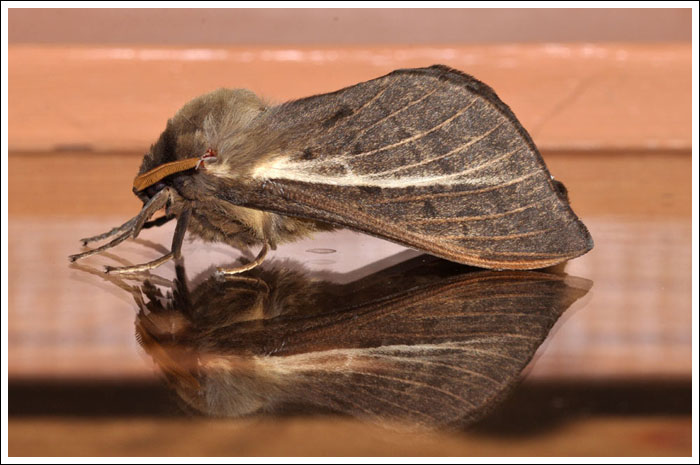 Also on a window pane, this small but spectacular male Psychid, Cebysa leucotelus. Larvae feed on lichen, and the female is flightless, one can be seen here.
Females in the Pinara genus "rarely come to lights, and males almost never do" (MOV 1) In January 2012 a male from the Pinara divisa complex decided to be an exception to the rule.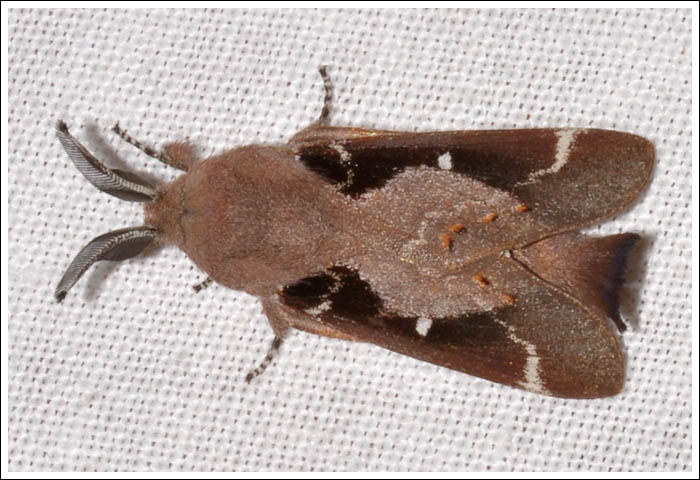 There are two Victorian species in the genus Acatapaustus, metallopa and leucospila. The former is found in the south eastern quarter of the state, and came to the home light in November 2011.
Male.
A. leucospila however, with just three Victorian records when MOV 2 edition 2 was published, is known from the far east. This individual came to the light at Billygoat Bend, Mitchell River N P in March 2014. Larvae feed on eucalypt foliage.
Female.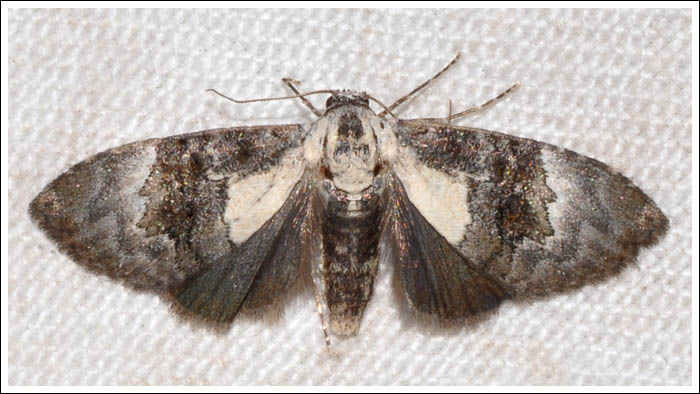 Also from the Nolidae, and with a relatively small number of records is Nola epicentra. This species was photographed in two similar locations, Providence Ponds Flora and Fauna Reserve, and this one at Holey Plains State Park in February 2012.
Female.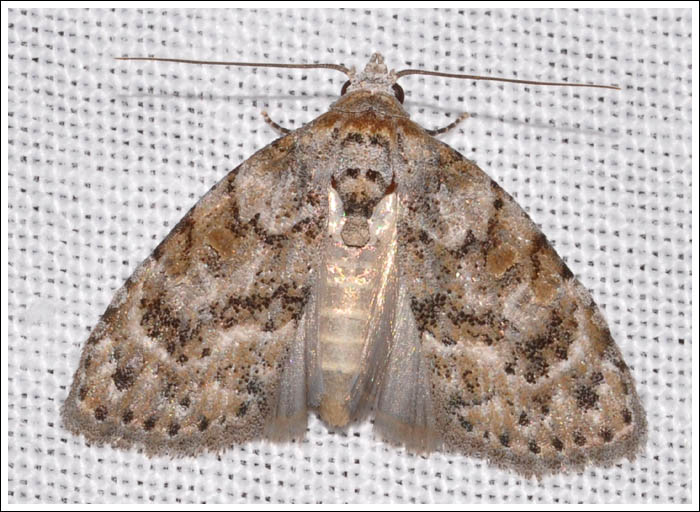 To be continued.
References and further reading,
P Marriott, A Kallies,
Moths of Victoria Volumes 1, 2, and 6.