A warm still night up on Gladstone Creek below Mount Moornapa, still extremely dry, it had missed the recent very localised fall of rain, and the vegetation was showing the effects with wilted foliage. The evening movement and calls of the birds were lacking, they had probably moved closer to water. Bats were active, cutting laps above as darkness was falling. It was a relatively quiet night with many of the moths very worn and tattered, but as always there were some of particular interest. One of the several Emeralds (Geometrinae) that came in was a tick, a female Chlorocoma tetraspila, in quite good condition.
The Four-spotted Emerald.
Another emerald also only slightly worn was Chlorocoma dichloraria, a male.
The Double-fringed Emerald.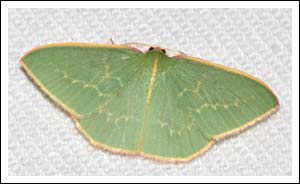 Also in the Geometrinae, a male Hypobapta tachyhalotaria. March is the main month for this species.
The Varied Grey.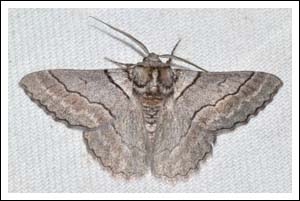 Moving to the Ennominae, Macariini, Dissomorphia australiaria is a very variable moth. Several came in, this attractive female being one.
The Dashed Geometrid.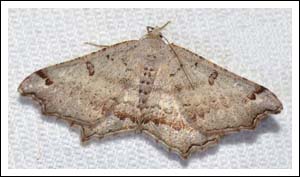 Four years and four days previously, a Noctuid, Lophocalama neuritis, (Amphipyrinae), came to the light at Providence Ponds Flora and Fauna Reserve, on this night two appeared, with no other records between the two occasions.
Urocoma limbalis is a member of the Lymantriidae family.
The Bordered Browntail Moth.
Two small moths to conclude, Nola monozona,  (Nolidae, Nolinae)
The Epaulet Tuft-moth.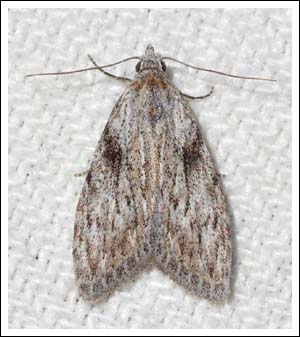 And a small moth with a big name, Zonopetala quadripustulella, (Oecophoridae)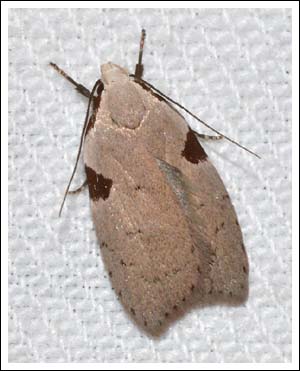 More of the night's moths can be seen here.
Click to enlarge.
References and further reading,
P Marriott,
Moths of Victoria Vols. 2, 4, 7.
Australian Moths.